https://www.nikktech.com/main/articles/peripherals/headsets/10542-abkoncore-b1000r-real-5-2-gaming-headset-review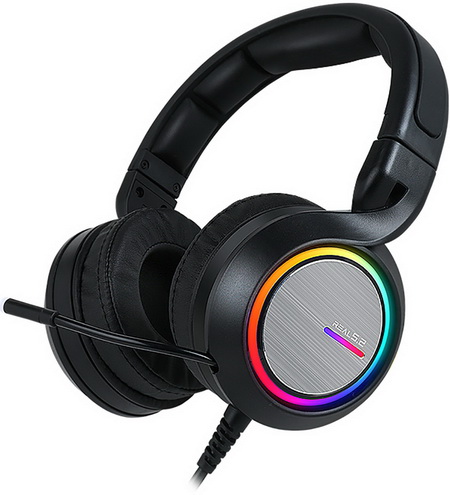 Looks are very important in just about every single thing we get whether that's a car, home, TV, shoes, clothes, accessories pets and yes even PC hardware and peripherals. Still looks are not always the defining factor when making our choice and so for example when it comes to gaming headsets audio quality (including positioning audio) obviously comes second to none. For good or bad the arrival of RGB lighting has blurred the line between looks and audio quality and so more and more manufacturers market their latest gaming headsets largely on that feature alone. That's not to say that there aren't some really impressive models out there with features that include RGB lighting but for every one of those there are countless others aimed towards undemanding users on very restrictive budgets. Because of that when ABKONCORE send us their B1000R Real 5.2 Gaming Headset roughly 3 weeks ago we really didn't know what to expect.

ABKONCORE is a Korean provider of high performance PC components and gaming peripherals. Many years of professional production experience and strong background of gaming PC components and peripherals which are tested by Korean game enthusiasts and PC cafe users, ABKONCORE is proudly introducing the gaming gears and PC peripherals. In a rather short time of years, ABKONCORE has extended its reach to the global market, having distributors and retailers. There are three different offices: HQ in Seoul, South Korea, Branch Office in Guangzhou, China and European Sales & Logistics Office in the Netherlands.

Unlike most surround sound gaming headsets in the market that are based on two stereo dynamic drivers paired with a virtual surround sound USB sound card the B1000R by ABKONCORE (available in black, white and red colors) actually features 4 drivers in each earcup (30mm front/center drivers, 30mm rear driver, 40mm bass driver and 20mm integrated sub-drivers). These drivers are also paired with a USB surround sound card (thus the B1000R is USB only) and cover a frequency area/response of 20Hz-20KHz with an impedance of 32Ohm and sensitivity of 118dB (+-3dB). The B1000R also features a retractable noise-cancelling microphone (2.2KOhm impedance, -38dB +-3dB sensitivity), rotating earcups, vibration technology (via the integrated sub-drivers), RGB lighting and in-line controls. On paper the B1000R certainly seems very interesting but now the time has come for us to see for ourselves what it's capable of.